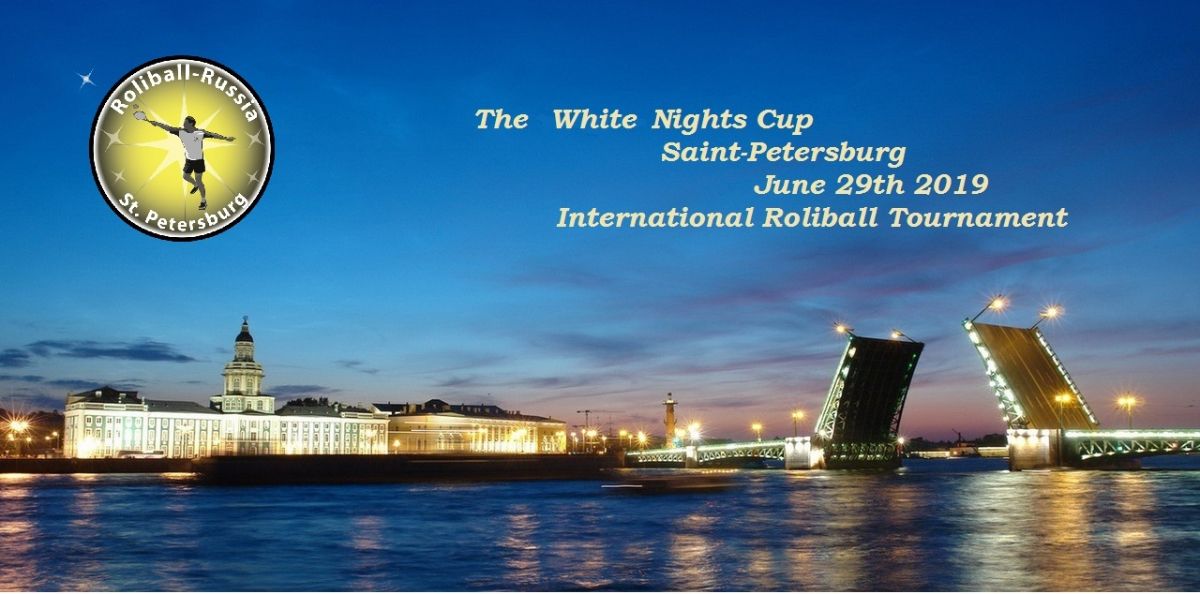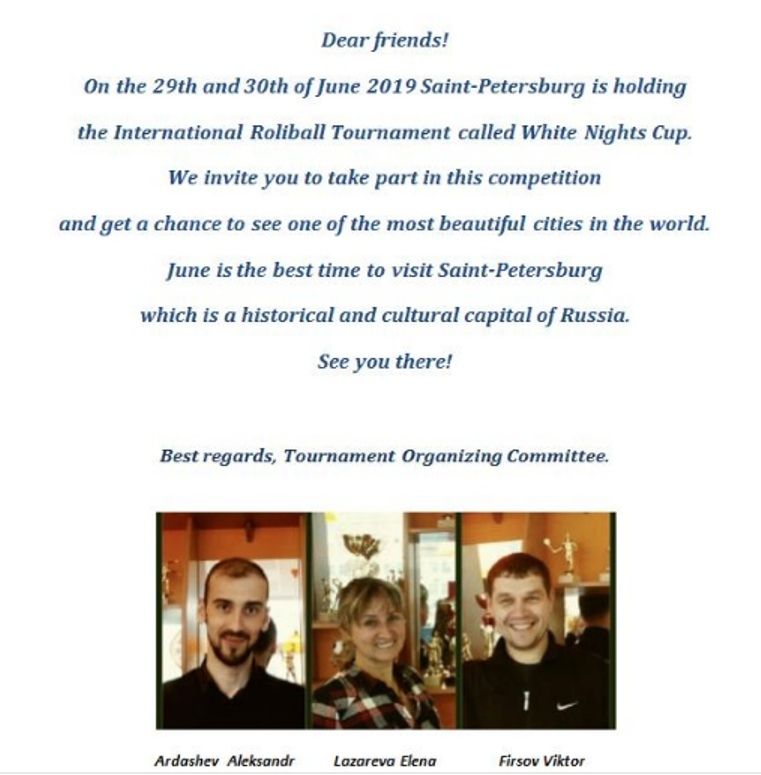 International Roliball Tournament «The White Nights Cup»
29 June 2019
Invited clubs from Russia, Belarus, Ukraine, Hungary, Latvia, as well as members of the European Association of TBBA and athletes from China.
Location: Saint Petersburg, Sofiyskaya street, 14, building 2B, a sports complex «Football Factory».
The tournament is held in the format of competitive games through the grid («multiplay») in single, pair format and mixed in the following categories:
1) Children (under 15 years)
2) Men and boys (16 and older)
3) Women and girls (16 and older)
4) Beginners (all ages)
Competitions are held in a circular system (each player plays with each in his group), with further games for prizes.
One athlete can take part in all possible categories (single, doubles, mixed). Each participant of the tournament will play from 6 to 12 games depending on the category.
Winners and prize-winners will be awarded with cups and medals, all other participants – diplomas and prizes.
The tournament is held at the expense of voluntary fees of participants. The cost of participation for adult athletes – 2000 rubles (30 euros) when paying up to 20.06, for children of school age is 1,000 rubles (15 euros).
To participate in the tournament, you must apply to the organizing Committee of the competition: roliball-spb@mail.ru the Deadline for applications is 20.06.2019 24:00.
Attention! The tournament is held with a prize pool! Winners and prize-winners in single categories among men and women receive cash prizes: for 1st place – 5000 rubles, for 2nd place – 3000 rubles, for 3rd place – 2000 rubles. The prize pool is formed from the funds of the General sponsor of the competition – the construction company «L Grad».
Waiting for all fans of roliball (Taiji Rouliqiu) in St. Petersburg on 29 June 2019!
The tournament organizing Committee: Public Association «For the development of roliball»
Alexander Ardashev, tel. +7-929-104-57-67 (WhatsApp) (general questions)
Victor Firsov, tel. +7-921-926-96-01 (WhatsApp, WeChat) (judging)
Elena Lazareva, tel. +7-960-245-09-37 (WhatsApp, WeChat) (financial issues)